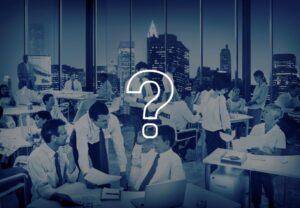 Introduction 
Startups encounter several obstacles, one of which is efficiently managing human resources. Finding economical HR service providers that are also dependable and give high-quality services, on the other hand, might appear to be an impossible challenge. In this blog, we will look at the problems that startups have when looking for HR Outsourcing Solutions and showcase HRTailor's HR Outsourcing Services as a solution to their dependability and quality concerns.
The Reliability and Quality Dilemma:
Startups recognize the importance of human resources services in promoting a healthy work environment, increasing productivity, and maintaining regulatory compliance. While outsourcing HR services is a cost-effective alternative, entrepreneurs frequently face the following issues: 
Startups want HR service providers on whom they can rely. Delays or inaccuracies in important HR Procedures like Payroll, benefits administration, or compliance management may cause major disruptions and stifle corporate development. 
Entrusting HR duties to a third party necessitates a certain degree of confidence. Startups are concerned that outsourcing would lower the quality of HR services they receive, resulting in dissatisfied workers and possibly legal concerns. 
3. Lack of Communication:  
Effective communication between the startup and the HR service provider is critical for smooth operations. Startups are concerned about service providers who are unresponsive or fail to comprehend and align with their specific demands. 
HR outsourcing entails exchanging sensitive employee data with the service provider. Startups must verify that the supplier follows strong data security standards to prevent data breaches or unauthorized access. 
The Search for a Reliable and High-Quality Human Resources Service Provider:
Startups do extensive evaluations in their search for a dependable and high-quality HR service provider. Among the essential things they evaluate are: 
1. Client Testimonials: Client reviews and testimonials give significant insight into the provider's track record and dependability. 
2. industry Experience: Startups choose HR service providers who have a demonstrated track record of helping enterprises in their sector, since this assures a better grasp of their unique requirements. 
3. SLAs (Service Level Agreements): Clear and well-defined SLAs help set expectations for service quality and timeliness, making it easy to assess reliability. 
4. Customization: The ability to customise HR services to the startup's specific needs is critical for ensuring that the supplier can successfully handle specific pain areas. 
As companies strive for success while working within limited budgets, finding a dependable and high-quality HR service provider becomes a key concern. The quest for such a partner might be difficult, but businesses should not give up hope. HRTailor's HR outsourcing services provide a compelling answer to startups' issues, assuring a dependable, high-quality, and personalized HR support system. Startups can securely focus on their main business by working with HRTailor, knowing that their HR functions are in experienced hands. Startups may set the ground for continuous development and excellence in their route to success by partnering with the appropriate HR outsourcing partner.