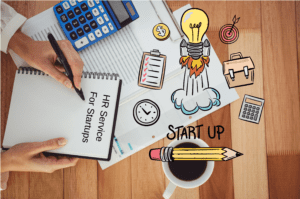 In the early period of a company, it is best to have a strong HR presence to put in place the company's mission, values, culture, vision and infrastructure. This creates a really good and lasting impact on your employees as well as your business. As a startup when you have a small team you can manage with an informal HR department of your own but as your company grows, the HR gets burdened with all the laws, compliances, etc. So instead of all the complexity why not hire an Online HR Manager.
Startups and SMEs major focus are more on the business side and how to earn profits or add some element, etc. So in that case looking for internal matters of your company can waste your time and energy. Also, it costs a lot when you have your own department. An Online HR Manager looks after all the HR activities of your company.
Advantages of Hiring an Online HR Manager
Setups all the policies that suit every business requirement.

Online HR manager setups all the HR Letter formats customized to the organisation & needs.

With an Online manager, the burden of continually growing the Human Resource department will be minimized.

As same as In house HR department, an Online HR manager also supply a level of responsibility that comes with HR services, policies and benefits.

An Online HR manager will always instruct your company on how to stay compliant with all laws and regulations.

An Online HR manager is much cheaper than in house HR department.

It provides end-to-end HR services.

Provides HR support like solving grievances, updates about HR Laws, HR Advisory, etc
The goal of an Online HR Manager is to grow your business by maximizing available resources. Online HR manager & practices have proven to promote healthy, measurable growth in businesses while treating employees with dignity and respect. The key is to understand your options and make smart decisions.
The major problem, outsourcing Human resource solves is that it will reduce the cost compared to having your own HR team. Now the question arises where to find a good HR Service provider? Don't need to worry HRTailor is here to serve your needs.
HRTailor provides HR Services to different companies and also provide Free HR Audit and HR Setup. Also, you get a dedicated Online HR Manager for your organization with the Support of the Team and Latest Technology.