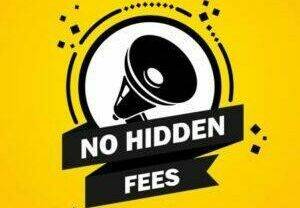 Startups are no strangers to difficulties, particularly when it comes to managing human resources on a shoestring budget. While HR outsourcing is an appealing alternative, entrepreneurs frequently run into unanticipated hidden fees and tight contracts that stymie their hunt for low-cost HR Service providers. In this blog, we will look at the hidden expenses and contract concerns that startups encounter, as well as offer HRTailor's HR outsourcing services as a solution to these challenges. 
1. Identifying Hidden Costs:
 At first look, the offer of inexpensive HR Services may appear to be a startup's dream come true. However, hidden costs lie beyond the surface, putting a strain on their budgets. 
Startups may confront the following hidden costs:
Additional Service Fees:

Some HR service providers may promote inexpensive base pricing only to impose additional fees for specialized services like payroll processing, staff training, or compliance management.
Customization Fees:

Startups with specialized HR needs may be startled by customization fees, especially if the service provider offers inflexible packages that do not meet their needs.
Costs of Software and Technology:

Some HR service providers may not offer access to specialist HR software in their base package, forcing companies to pay for additional technology.

 
Startups may be charged for the first onboarding process, which includes data migration and setup, which can considerably increase the entire cost. 
2. Managing Contract Difficulties:
Contracts with HR service providers sometimes include restrictions and conditions that may be incompatible with a startup's developing demands, limiting flexibility and development. 
The following are some frequent contract problems for startups: 
Long-Term Commitments:

Some service providers may insist on long-term commitments, trapping startups in contracts that limit their flexibility to transfer providers or change services as their firm grows.

 
Cancellation Penalties:

Contracts may include penalties or large termination fees if startups seek to end the deal early, making it difficult to break away if they are unhappy with the services.

 
Lack of Transparency:

 

Contracts with confusing terminology and convoluted language might make companies unsure of what they are actually signing up for, leading to unpleasant shocks down the line.
Contracts may not provide the flexibility to scale up or down in response to changing staff levels, leaving companies with excessive fees or inadequate assistance. 
The search for economical human resource service providers for startups is sometimes laden with hidden expenses and convoluted contracts. These issues, however, can be alleviated by HRTailor's HR outsourcing services. HRTailor guarantees that companies obtain high-quality HR help without cost shocks by emphasizing openness, flexibility, and scalability. Startups may handle the intricacies of human resource management while remaining focused on their primary business objectives with HRTailor as a dependable partner. HRTailor's HR outsourcing services become the ideal alternative for startups seeking cost-effective, dependable, and customized HR solutions as they pave the route to success.